SSC GD 18 November 2021 All Shift Questions and Answers
SSC GD 18 November 2021 All Shift Questions and Answers SSC (Staf Selection Service) recruit candidates for the General Duty post of BSF, CISF, ITBP, CRPF, NIA, SSF, SSB, Rifleman. SSC GD is Paramilitary jobs youth very interested to join in this jobs but they don't have awareness fully that's reason we provide full details of SSC GD. in this Website we provide General Knowledge and English Exam Review with answers so this is very important so don't Neglect this questions and answers.

1) Which country won the euro cup 2020
Ans: Italy
2) Who wrote the book India wins freedom
Ans: Maulana Abul Kalam Azad
3) India's first olympic gold medal in athletics
Ans: Neeraj Chopra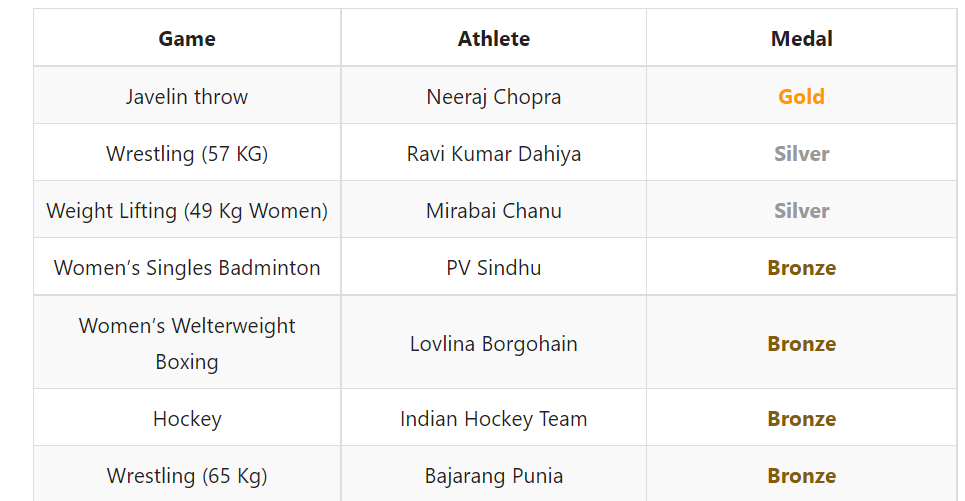 4) When was 73rd and 74th amendment passed
Ans: Through these amendments local self-governance was introduced in rural and urban India. The Acts came into force as the Constitution (73rd Amendment) Act, 1992 on April 24, 1993 and the Constitution (74th Amendment) Act, 1992 on June 1, 1993.
5) What is the scientific name of banyan tree
Ans: Ficus benghalensis
SSC GD Constable General Awareness Questions PDF
SSC GD Number and Letter Series 100 Bits
SSC GD Top 100 Physics Questions and Answers
SSC GD Top 100 Chemistry Questions and Answers
6) Which battle led to the downfall of the vijayanagar empire
Ans: The Battle of Talikota
7) Who is the Author of the book Bebak Baat
Ans: Shri Vijay Goyal
8) What is the unit of admittance and susceptance?
Ans: Unit of admittance is ohm
9) Which of the following is the folk dance of Andhra Pradesh
Ans: Kuchipudi
10) In which of the following states is chitrakoot waterfalls on Indravathi river located
Ans: Chhattisgarh
11) 20, 24, 33, 49, 74, ? 
Ans: 110
12) 4A = 6B = 5C Then Find A : B : C ?
Ans: 15 : 10 : 12
13) How many times Panipat War happened?
Ans: Let us know. Battles of Panipat, (1526, 1556, 1761), three military engagements, important in the history of northern India, fought at Panipat, a level plain suitable for cavalry movements, about 50 miles (80 km) north of Delhi.
14) 80 ÷40-10-5×4 of (1/3 ÷ 10/3) Find 
Ans: -10
15) @ is called as '+' , %  is called as '-' , $ is called as '×' , * is called as '÷' Then Solve 20 @ 4 $ 5 % 72 * 8
Ans: 31
16) Which river meets the Bhagirathi river in Devprayag?
Ans: Alaknanda
Devprayag is the place where the rivers Alaknanda & Bhagirathi confluence. According to mythology, there is another river that belongs to this confluence named Saraswati, which originates from Mana Village in Badrinath.
17) With whom see the Vijay Kelkar Committee is related to
Ans: Study and evaluate the extant public-private partnership (PPP) model in India.  
20) Article 17 is related to
Ans: Abolition of Untouchability
21) Where is located fire park in india
Ans: Odisha
22) Question Figure
23) Directions
24) Time and Work
25) Surds
26) Volume and Area
27) 38, 42, 58, 122, ?
Ans: 378
28) YEM, BHP, EKS, ?
Ans: GNV
29) BOOk can written as CRTR  then PETROL can Written 
Ans: QHYYXW
30) Who wrote harshacharita 
Ans: Banabhatta
31) Who is the governor of Uttarakhand
Ans: Gurmit Singh
32) What is the Full form of FPI
Ans: Foreign portfolio investment (FPI) consists of securities and other financial assets held by investors in another country.
33) highest steel producing country in the world
Ans: China
2'nd Shift Analysis
General Intelligence and reasoning
English Language
Elementary Mathematics
General Awareness and General Knowledge
SSC GD 18 November 2021 1'st Shift Questions and Answers
1) When was the battle of Buxar fought
Ans: 22 October 1764
2) Ranji trophy is associated with which game
Ans: Largely regional in nature, the Ranji Trophy can be summed up as a domestic first class cricket series played by various regional teams against one another.
3) In which year did India become a member of UNO
Ans: 30 October 1945
4) Dandia' is a popular dance of which state
Ans: state of Gujarat
5) Who is the first prime minister of Pakistan
Ans: Liaquat Ali Khan (1947–1951)
6) In which field First received the nobel prize in indiaAns:  Rabindranath Tagore – Nobel Prize for Literature (1913) Way back in 1913, when India was still a British colony, Rabindranath Tagore put India on the world map by winning the country's first Nobel Prize.7) Which instrument is used to measure earthquakeAns: Seismographs are instruments used to record the motion of the ground during an earthquake.8) Who discovered how blood circulates?

Ans: William Harvey and the Discovery of the Circulation of the Blood.

9) Which vitamin is known as calciferol?

Ans: A unique aspect of vitamin D

10) Who did the Gupta dynasty started?

Ans: Chandra Gupta I, king of India (reigned 320 to c. 330 ce) and founder of the Gupta empire.

11) What is the chemical name of baking soda

Ans: Sodium hydrogen carbonate

12) What is the capital of Germany

Ans: Berlin, capital

13) Who is the iron man of india

Ans: Sardar Vallabhbhai Patel Birth Anniversary: Lesser-known Facts About the 'Iron Man of India'

14) When did first world war start

Ans: 28 July 1914 – 11 November 1918

1 September 1939 – 2 September 1945 (2'nd War)

15) Who wrote the book my experiments with truth

Ans: Mahatma Gandhi

16) Kaziranga national park is located in which state

Ans: Assam

17) Article 280 is related to

Ans: The Finance Commission is constituted by the President under article 280 of the Constitution

20) A+B =10 Days and B+C=15 Days and A+C=20 then Find A+B+C=?

21) Percentage

22) Question Figure
23) Directions
24) Time and Work
25) Surds
26) Volume and Area
27) Simple interest
28) planning commission was replaced by niti aayog in which year
Ans: On 1 January 2015, a Cabinet resolution was passed to replace the Planning Commission with the newly formed NITI Aayog (National Institution for Transforming India). Union Government of India announced the formation of NITI Aayog on 1 January 2015.
29) Ghumura is a folk dance of which state
Ans: state Odisha
30) Who among the following is the 21st lieutenant governor of Delhi
Ans: Shri Anil Baijal took over as the 21st Lt. Governor, Government of N.C.T. of Delhi on 31st December, 2016.
31) The kedarnath temple was built by
Ans: Adi Shankaracharya
32) Godavari river originates from which state
Ans: Maharashtra state
33) What is Sri Lanka's largest city?
Ans: The largest city in Sri Lanka is Colombo, with a population of 648,034 people.
34) Who is known as Grand Old Man of India
Ans: Dadabhai Naoroji was born on 4 September 1825 in a poor Parsi family in Bombay (now Mumbai)
35) Who is the CEO of NITI Aayog
Ans: Shri Amitabh Kant is currently the CEO of NITI Aayog.
SSC GD 17 November 2021 1'st Shift Questions and Answers
SSC GD 17 November 2021 2'nd Shift Questions and Answers
SSC GD 17 November 2021 3'rd Shift Questions and Answers
SSC GD 16 November 2021 1'st Shift Questions and Answers
SSC GD 16 November 2021 2'nd Shift Questions and Answers
SSC GD 16 November 2021 1'st Shift Questions and Answers