Indian Navy AA/SSR/MR Joining Instructions and Documents These instructions have been specifically compiled for candidates selected for appearing in Final Medical examination for undergoing training at INS Chilka for enrolment as sailors in the Navy.

INS Chilka is located in the coastal state of Odisha, within the scenic surroundings in the vicinity of Chilka Lake. INS Chilka is a premier basic training establishment for sailors of the India Navy and imparts ab-initio training to recruits by a demanding and comprehensive training regime. When you report at INS Chilka, you will be entering a disciplined environment, which is quite different from the civilian life. Not many of you would have experienced such an environment.The stresses and strains that you may feel initially, are part of the settling down process. The educational, physical, mental, moral and value systems training that you will undergo is designed to achieve certain minimum standards for your all around development.
How to Reach: INS Chilka is 100 Kms away from Bhubaneswar and 68 kms from Berhampur, by road. Buses and taxis are available at Berhampur and Bhubaneswar for Chilka. The Howrah – Chennai route of South Eastern Railways touches Chilka. Chilka is a small station where only passenger trains halt. Balugaon is the nearest railway station located 09 Kms away from INS Chilka. Khurda Road and Berhampur are major railway stations on either side of Chilka where all trains halts. The nearest airport is at Bhubaneshwar which is linked with airports at Delhi, Vizag, Hyderabad and Chennai by regular flights.

10th Based Defence Jobs


ITI Based Defence Jobs


Diploma Based Defence Jobs


Inter Based Defence Jobs
Accommodation and Clothing: You will be provided with free food and accommodation. You will be issued with
complete set of clothing items including Bedrolls, suitcase etc. on completion of induction process at INS Chilka. You
are advised to bring following personal items: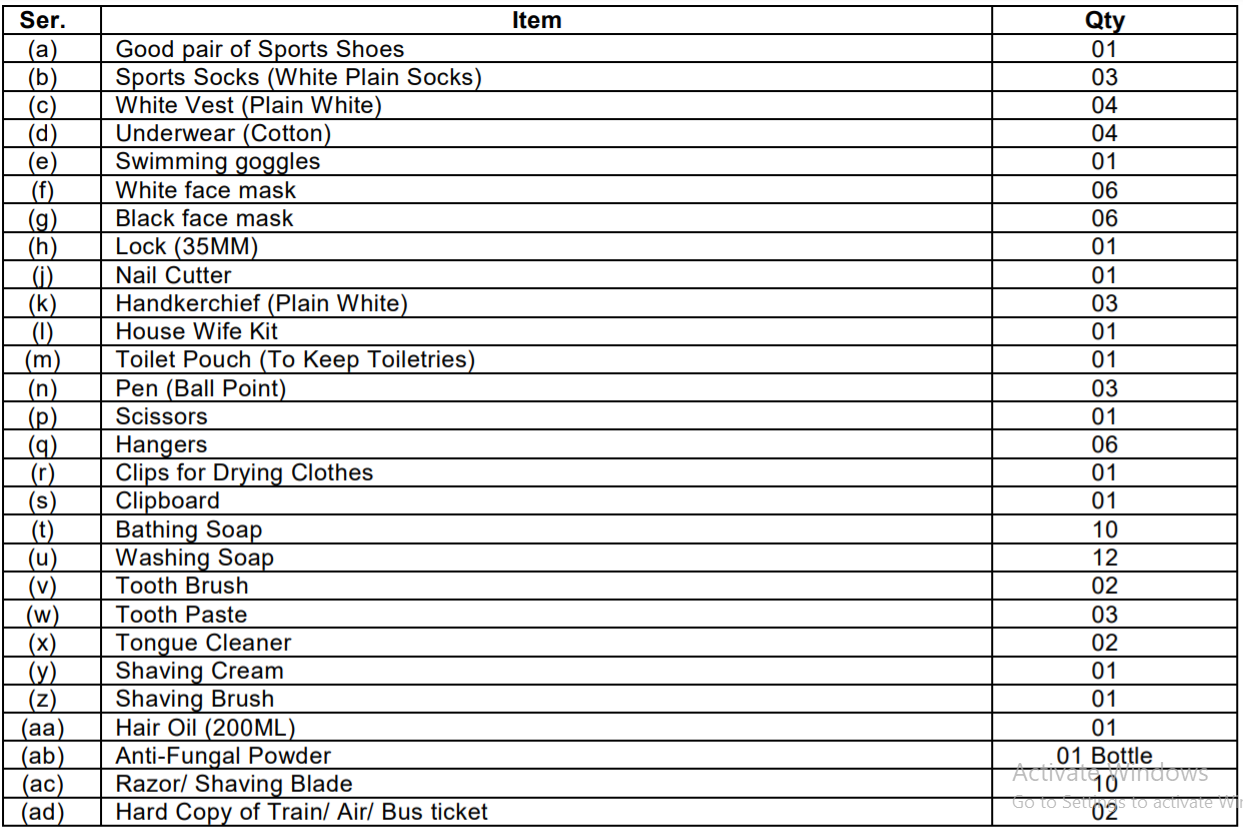 Documents and Items: You are to bring the following documents (in original) and Items for enrolment without
which you will not be enrolled and your selection will stand cancelled:-
(a) Matric and 10+2 Certificates & Mark sheets and Domicile Certificate in Original and six photocopies of the same.
(b) Pre-Enrolment police verification certificate, duly completed by Police Authority.
(c) Character pre-verification certificate duly completed bearing office seal and signed by a Gazetted Officer/ Panchayat Officer/ Sarpanch/ Headmaster of your college/ school.
(d) Parental consent form duly completed and signed by your parent/ guardian and Witness.
(e) No Objection Certificate from your employer (if employed).
(f) NCC 'A', 'B' or 'C' certificates in Original (if held).
(g) PAN card or acknowledgement receipt of PAN card (Mandatory) and six photocopies of the same.
(h) Latest Joint photograph (passport-size) of parents.
(j) Fifteen copies of your recent passport size colour photograph.
(k) Self Declaration form to be filed by individual.
(l) Undertaking signed by the individual, if under 18 years of age, countersigned by Parent/ Guardian.
(m) Risk certificate signed by your parent/ guardian.
You are advised to be in possession of Voter card (if applicable) and Aadhaar card in original (six photocopies). In
addition, you are advised to be in possession of Aadhaar Card details of your parents (six photocopies).

Defence Medical and Physical Test Explanation

Download Navy Documents Forms Click Here