NSDC Pratham Training Course Full Details: India will have the world's youngest population by 2020, with an average age of 29 years and 13 million people entering the workforce each year. However, as the ASER survey has shown, learning outcomes of students completing primary or even secondary schooling are extremely low, closing pathways to senior secondary or higher education. While vocational skills could be a short-term solution, only 2 percent of the workforce in India is currently formally skilled, leaving the vast majority of youth without the skills, knowhow or networks to enter the workforce. This leads to large scale unemployment or under-employment, even as industries are unable to fill their job vacancies.
Pratham conducts short-term, often residential courses of 2 to 3 months in duration, focusing on young men and women from rural areas and urban slums. The model is based on strong industry linkages and youth counselling and focuses on hands-on skills training. Courses taught include construction including
Electrical
Plumbing
Masonry
Welding
Hospitality
Housekeeping
Food
Beverage service
Food production
Automotive mechanic
Healthcare nursing
Beauty
Wellness services.
In addition to industry specific skills, students also learn basic English, computer literacy and life skills. Pratham has a four-step approach to its vocational training programs:
Mobilization
Training
Placement
Post-placement support
Pratham's affiliations include National Skill Development Corporation (NSDC) and government sector skill councils. Pratham also has knowledge partnerships with Larsen & Toubro, Tata Motors, and Godrej, among others. Pratham's vocational program has won awards from the state governments of Madhya Pradesh and Chhattisgarh, as well as the NSDC.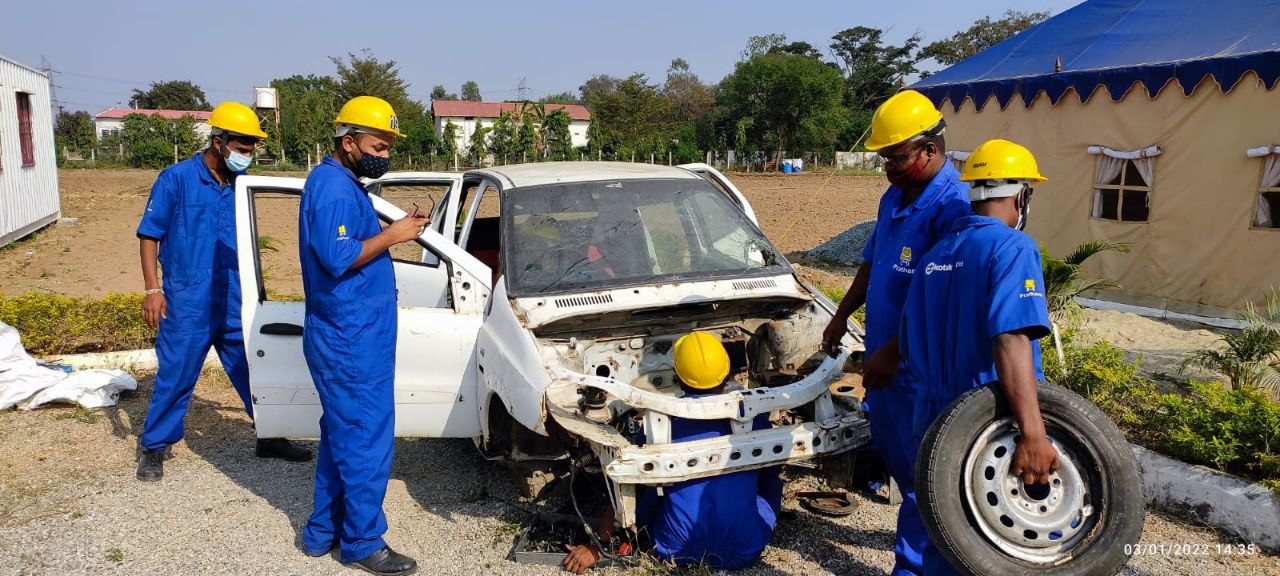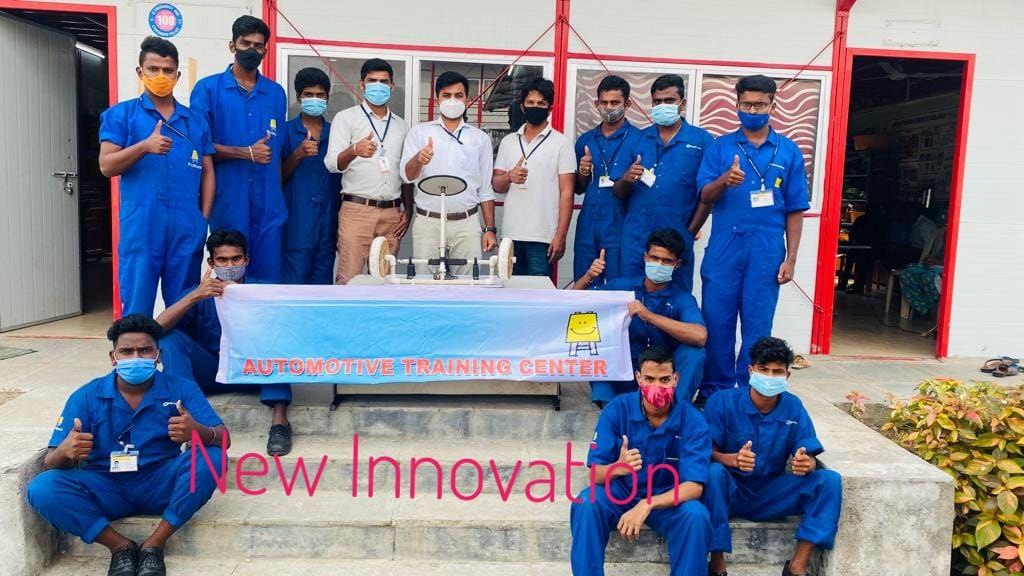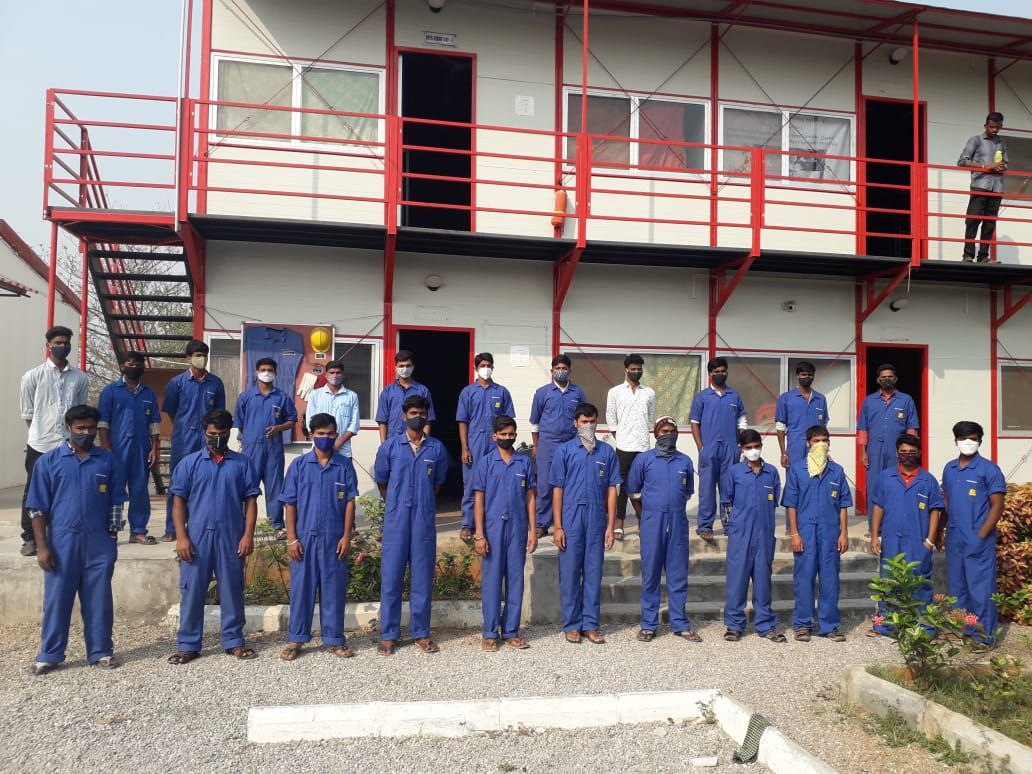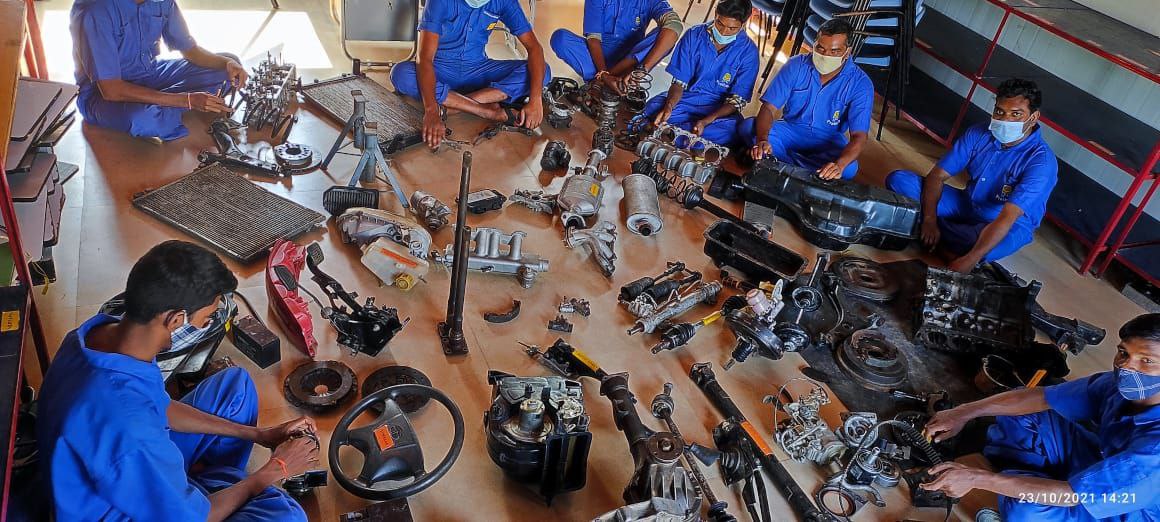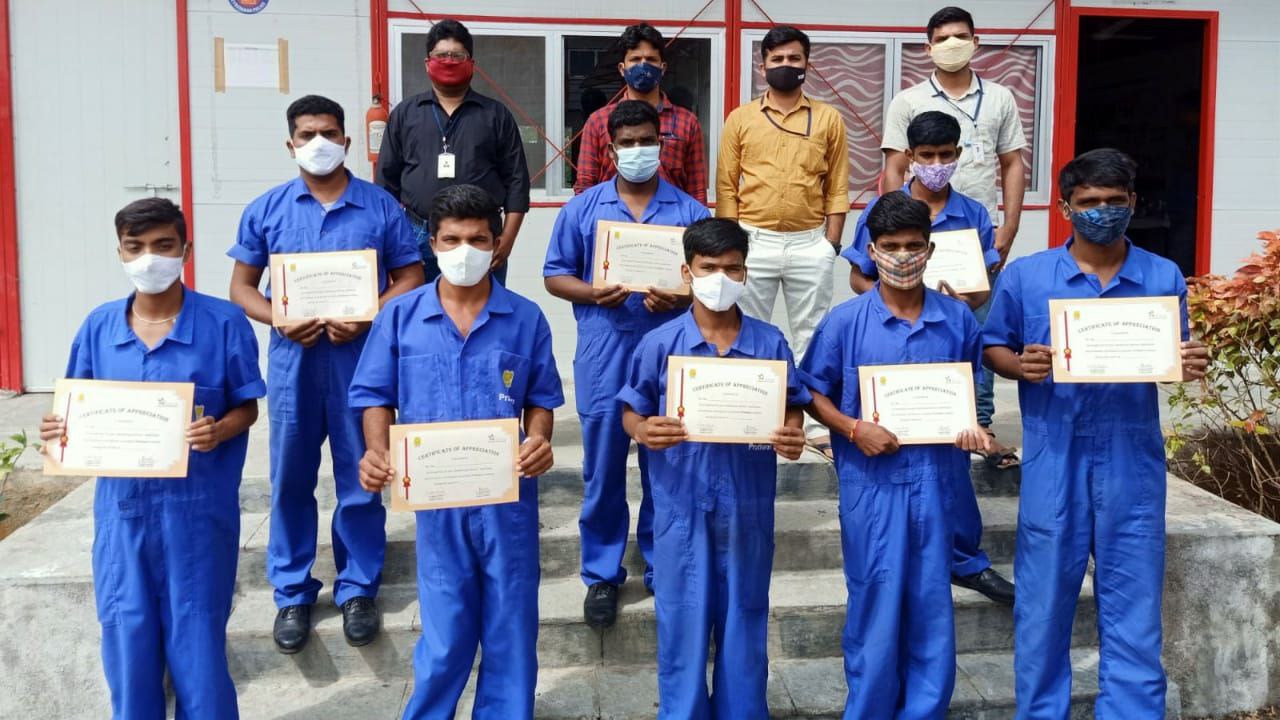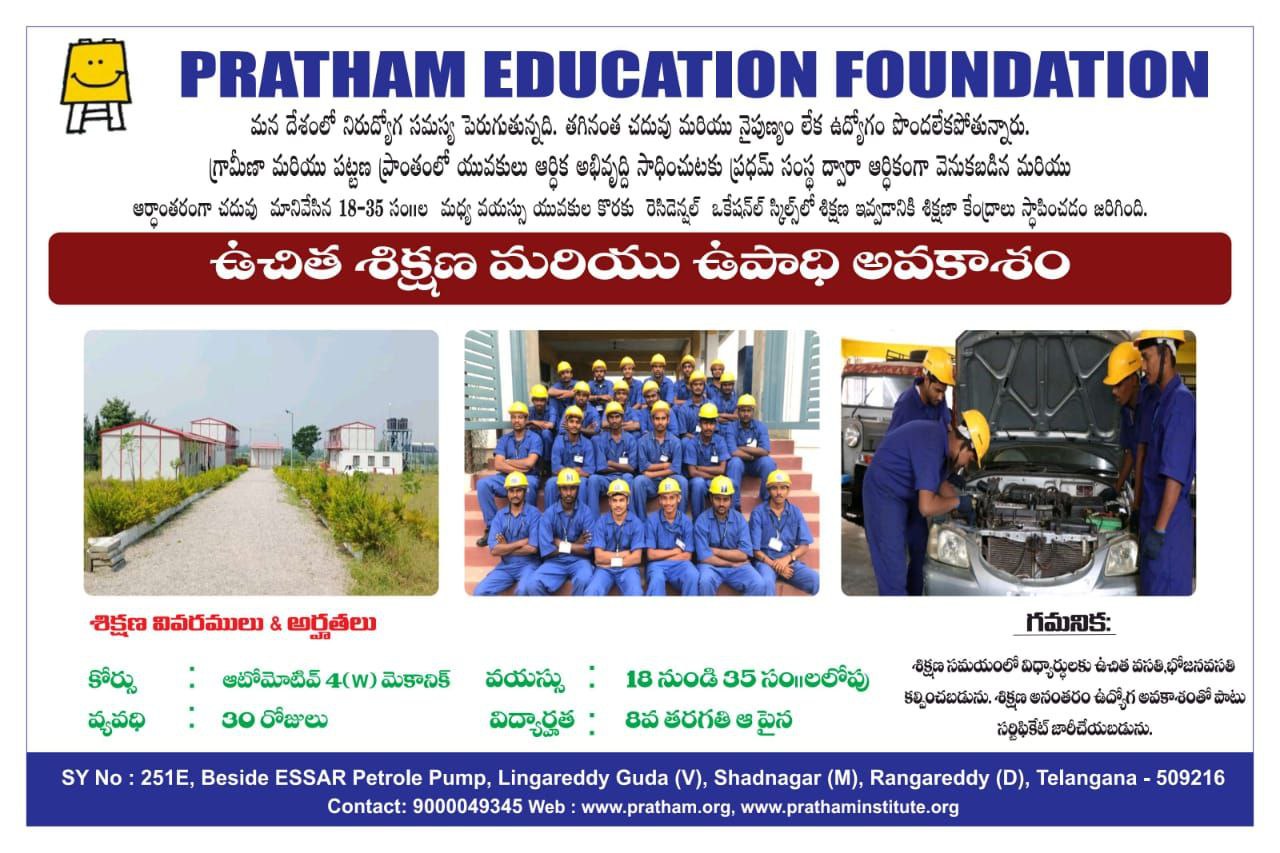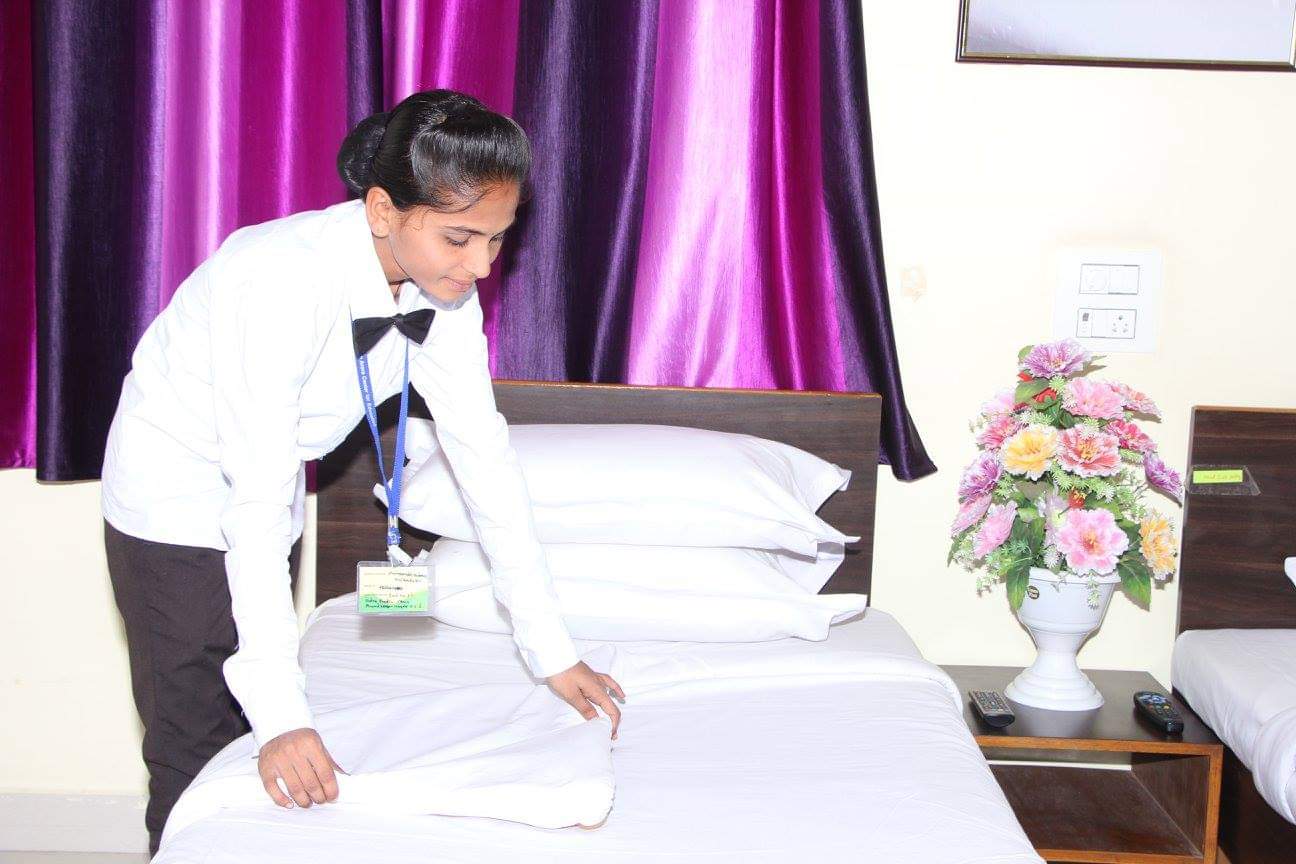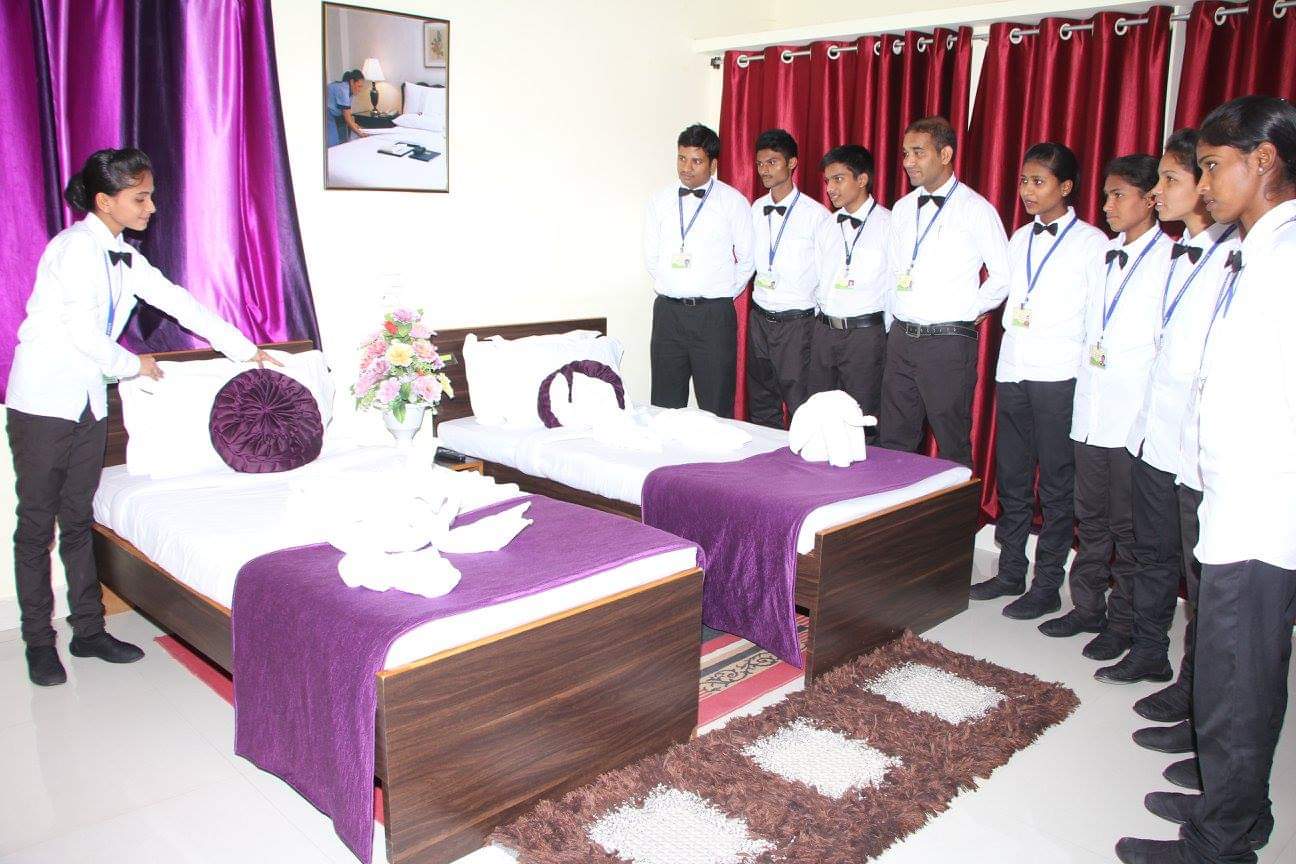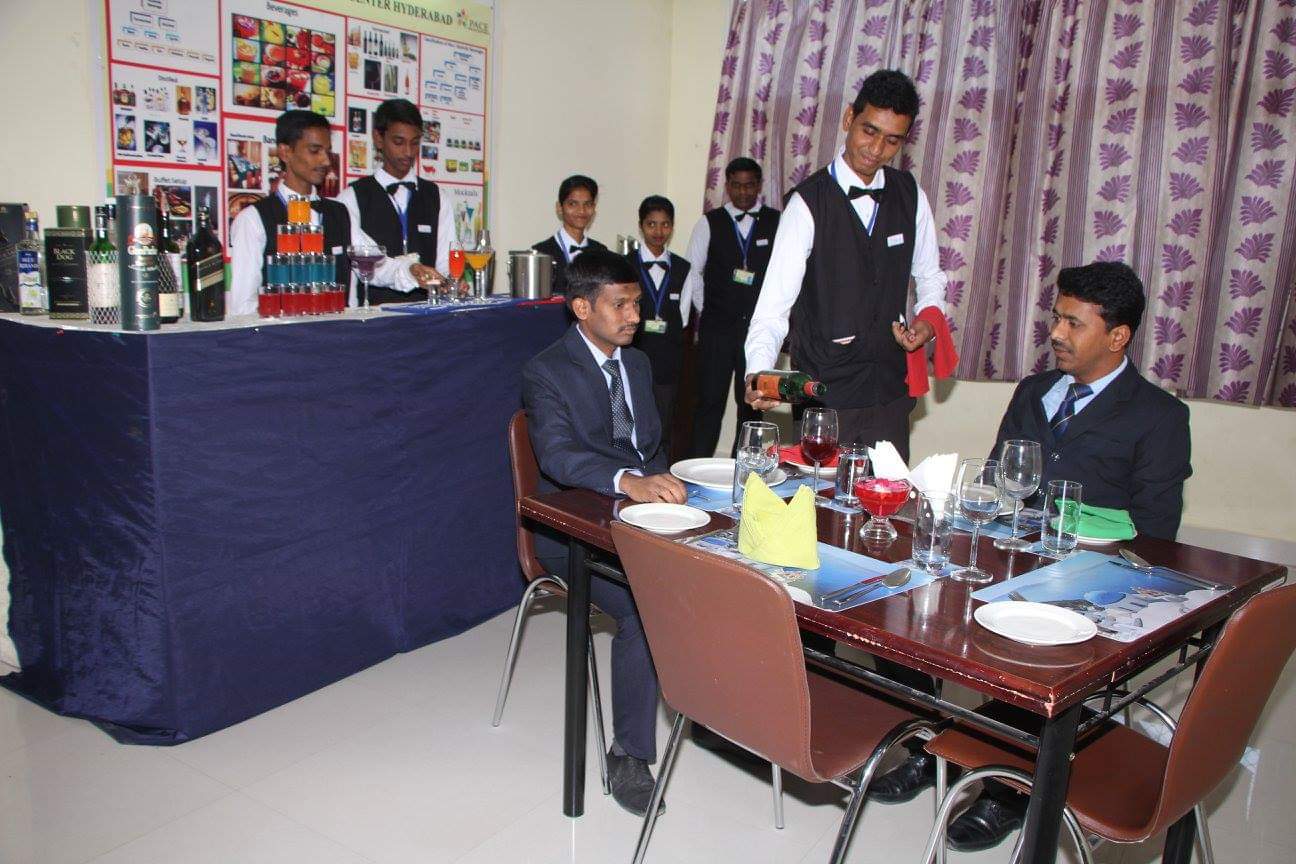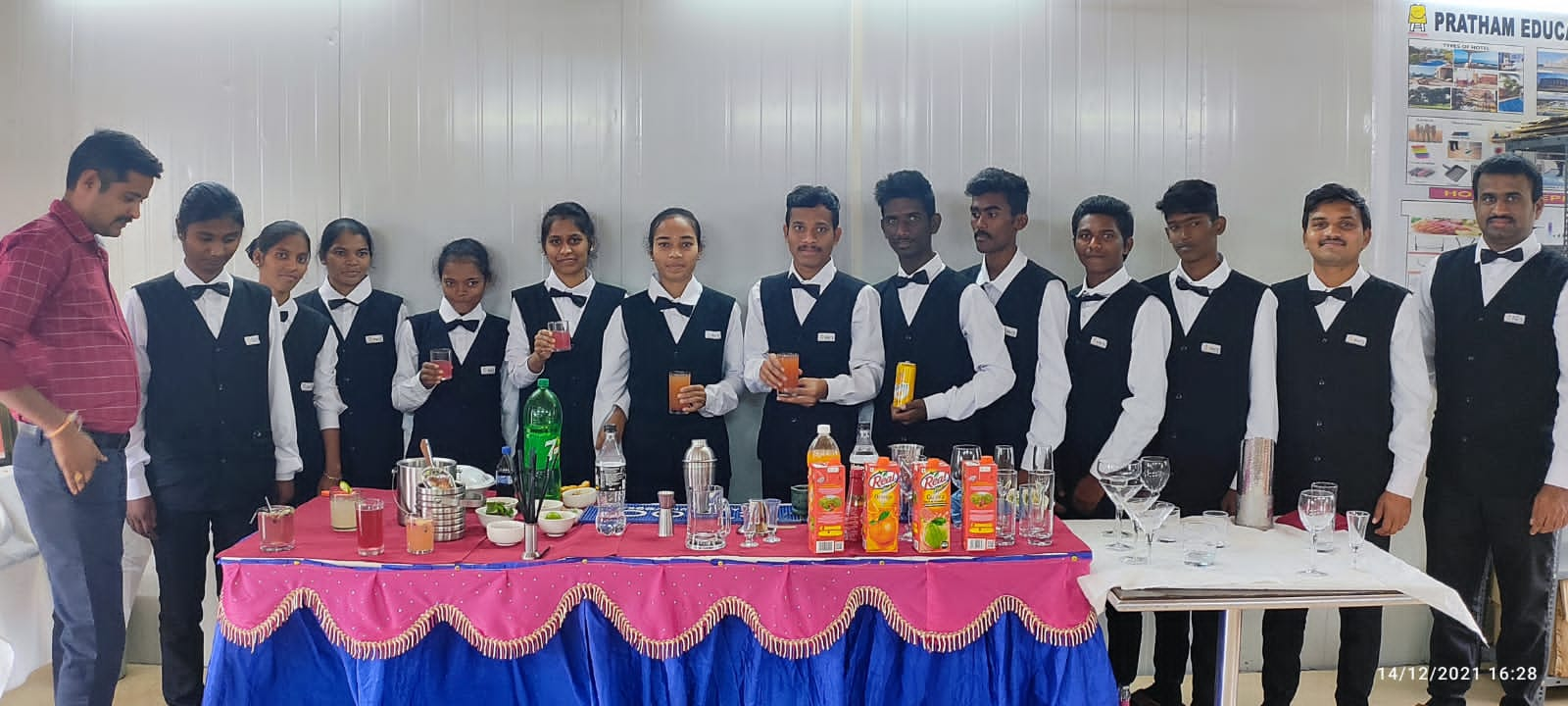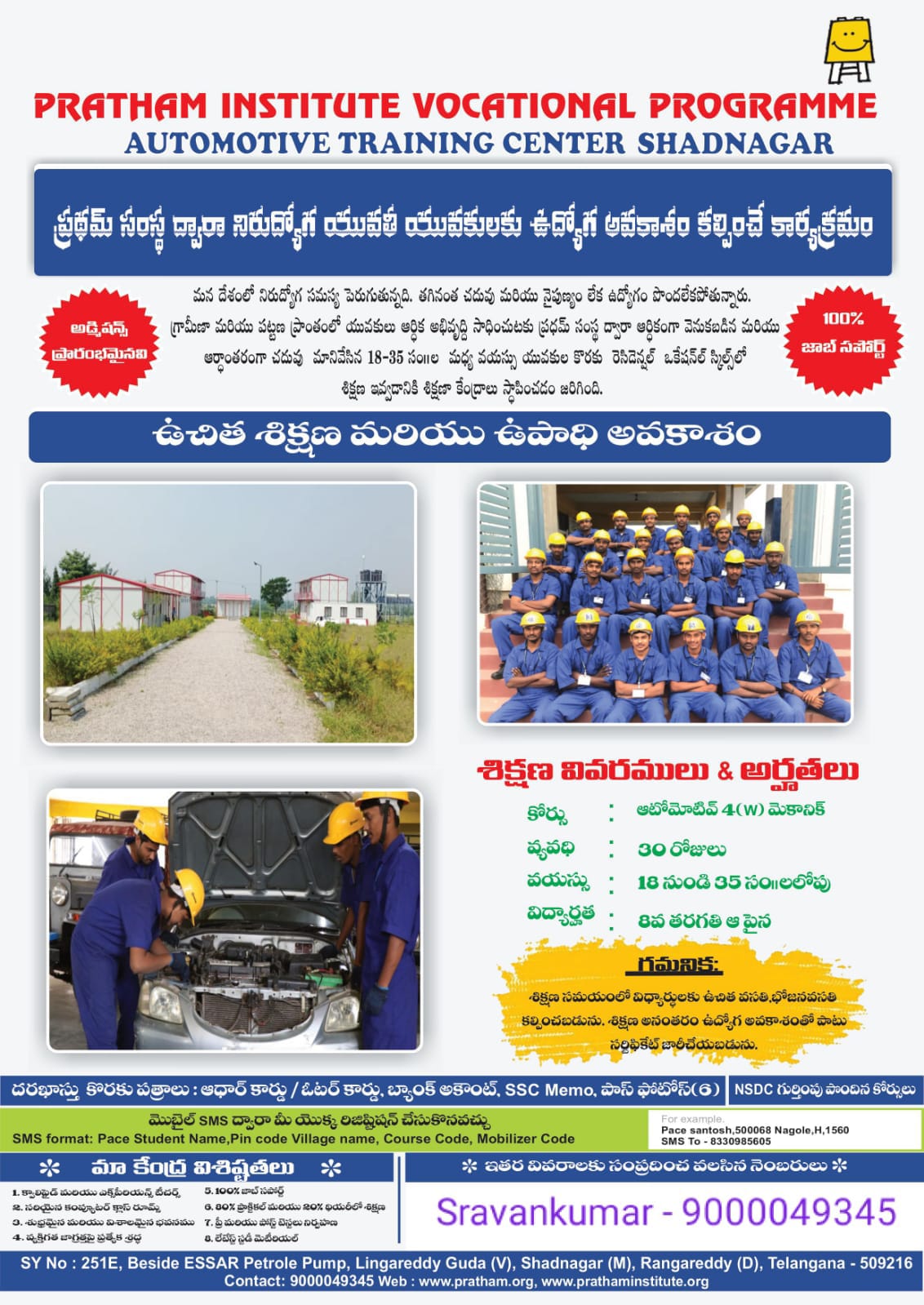 Address: Sy No: 251E, Near Essar Petrol Pump, Lingareddyguda Village, Shadnagar, Rangareddy Dist