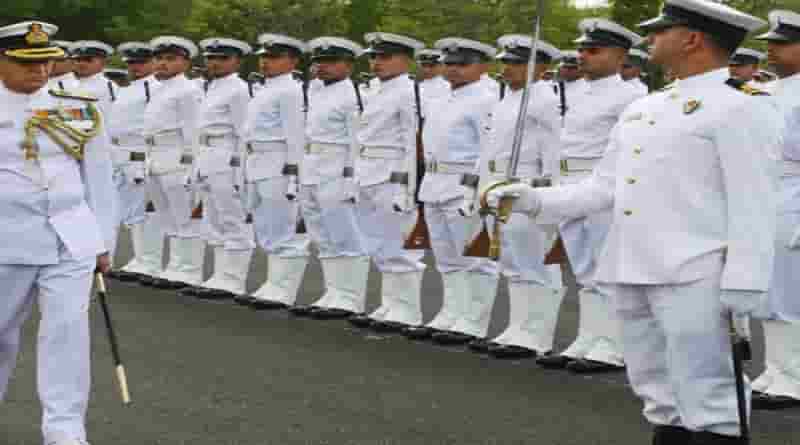 Indian Coastguard Assistant Command Selection Process Indian Coast Guard notification release for officer level jobs every year Lot of members wants to get this job but they don't have full of awareness thats why we given full information about Education qualification, Age limit, Written test, Physical test, Medical Test and Interview Process, Previous question papers,Merit list, total given in this article very clearly.
Indian Coastguard Assistant Command Selection Process
Education Qualification & Age Limit:
Indian Coast Guard Officer level job Different branches are there General Duty, General Duty(Pilot), Pilot(CPL), Technical branch(Mechanical and Electrical) Law these all branches Educational qualification and Age limit total given below table.
S.no
Branch
Gender
Educational Qualification
Age limit
1
General Duty
Male
(i) Candidates who have passed Bachelor's degree from any recognised university with minimum 60% marks in aggregate (i.e, 1st Semester to 8th Semester for
BE/B.Tech Course or 1st year to last year for Bachelor Degree Candidates wherever applicable).(ii) Mathematics and Physics as subjects up tointermediate or class XII of 10+2+3 scheme of education or equivalent with 60% aggregate in mathematics and physics.(Candidates not in
possession of Physics and Maths in 10+2(intermediate) or equivalent level are not eligible for General Duty (GD) and General Duty (Pilot
20 yrs to 25 yrs
2
General Duty(Pilot)
Male/Female
3
Pilot(CPL)
Male/Female
12th class pass with 60% marks in aggregate and should posses current/valid Commercial Pilot License (CPL) issued/validated by DGCA on the date of submission of application
18 1/2 yrs to 24 1/2 yrs
4
Technical branch(Mechanical and Electrical)
Male
(i) Engineering degree with 60% marks in aggregate or Should have passed Sections A and B
examination from the Institution of Engineers (India) in any of the discipline listed below with 60% marks.
(a) Engineering Branch Naval architecture or Mechanical or Marine or Automotive or Mechatronics or Industrial and Production or Metallurgy or Design or Aeronautical or Aerospace.
(b) Electrical Branch Electrical or Electronics or Telecommunication or Instrumentation or Instrumentation and Control or Electronics and Communication or Power Engg. or
Power Electronics. * All the above streams of Engg. must be recognised by All India Council of Technical Education (AICTE).(ii) At least 60% marks in aggregate in Physics and Maths in 12th class.or Three year diploma course with an aggregate of 60%
20 yrs to 25 yrs
5
Law
Male/Female
A Degree in Law with minimum 60 % marks from a recognised University.(Three years degree in Law after graduation)
or (Five years after 10+2 examination)
20 yrs to 25 yrs
Age Relaxation:
(i) The upper age limit of OBC/SC & ST is relaxable as per Govt. of India rules in vogue.
(ii) Maximum 5% relaxation in aggregate in the degree certificate for SC/ST candidates, NCC 'C' (A grade) holders, Sports person of National level (Inter State & above) and wards of Coast Guard uniform personnel deceased while in service. No relaxation for 12th class marks.
(iii) Coast Guard reserves the right to fix the cut off percentage for issue of PSB call up letters.
Coastguard DB Selection Process
Coastguard Yantrik Selection Process
Coastguard GD Selection Process
Selection process:
Stage -I
(a) Short Listing of Applications
Short listing criteria will be based on higher percentage of marks in the qualifying examination and the qualifying cut off for a particular branch or centre may be increased more than 60% if more applications with higher % are received.
(b) Preliminary Selection
Shortlisted candidates will be called for Preliminary Selection at given date and time which will consist of Mental Ability Test/ Cognitive Aptitude Test and Picture Perception & Discussion Test PP & DT). The aptitude tests will be in English only and will be of objective type. During PP & DT the candidates are expected to speak and discuss in English. However, they are free to speak in Hindi if they wish to do so. Date/ time and venue of Preliminary Selection once allotted will not be changed at any stage.
Stage -II
(c) Final Selection. The candidates who qualify Preliminary Selection will be called for Final Selection. The date and venue for Final Selection Board (FSB) will be uploaded on Indian Coast Guard website www.joinindiancoastguard.gov.in. The Final Selection will consist of Psychological Test, Group Task and Interview (Personality test). All documents/ certificates verified during PSB are also required to be produced in originals during FSB.
(d) Medical. All candidates recommended by Final Selection Board will undergo Medical examination at nearest Military Hospital. Candidates for GD (Pilot) will undergo medical at AFCME, Delhi.
(e) CPSS. GD (Pilot) candidates on qualifying FSB will be required to appear for CPSS at Dehradun/Mysore AFSBs. Those already qualified CPSS are to provide details of batch, Chest number, date and place while filling up PIQ forms during FSB.
(f) Validity of Selection. The candidate's selection pertaining to a particular batch is valid for that batch only. Qualified candidates whose names do not appear in the final merit list will have no rights for automatic selection for the next batch. Such candidates will have to undergo the selection procedure afresh provided that they meet the eligibility criteria for the fresh batch.
Merit List
i) Recommendation in FSB does not confirm final selection. A merit list will be prepared for the medically fit candidates on the basis of marks obtained by the candidates at FSB and depending upon the availability of vacancies.
ii) The number of vacancies may vary from branch to branch and will be decided at a later date depending on the number of training vacancies available at training establishments.
iii) The list of candidates selected on the basis of merit list will be uploaded in Coast Guard recruitment website www.joinindiancoastguard.gov.in
iv) The joining letters will be issued accordingly. The training at INA, Ezhimala is scheduled to commence.
➣ Based on the performance in the written examination, candidates will be shortlisted for initial recruitment medical examination (Preliminary) in a ratio as may be decided by the Indian Coast Guard. The select list will be prepared from the candidates who qualify in all the tests depending upon the available vacancies. The Zone wise select list of candidates will be displayed in the Indian Coast Guard Website www.joinindiancoastguard.gov.in . Mere declaration of fit in initial medical examination does not indicate selection of the candidate for the final medical at INS Chilka.
Medical Standards
(a) Medical examination will be conducted by authorised Military Doctors as per medical standard prescribed in current regulations applicable to Enrolled Personnel on entry.
| S.no | Trades | Height(cm's) | Chest(cm's) | Weight(cm's) |
| --- | --- | --- | --- | --- |
| 1 | Asst Commandant (GD) | 157 cm | 5 cm expansion | Proportionate to the Height and Age, + 10 % acceptable. |
| 2 | Asst Commandant (Pilot) and CPL holders | 162.5 cm | 5 cm expansion | Proportionate to the Height and Age, + 10 % acceptable. |
Visual Standards (Distant vision only):
S.no
Trades
Without Glasses
With Glasses
1
All Trades
Better Eye
Wrose Eye
Better Eye
Wrose Eye
6/6
6/9
6/6
6/6
(a)Height. Minimum height 157 cms. Reduction in height for candidates from hilly areas and tribal areas will be in accordance with the Central Govt. orders.
(c) Chest. Should be well proportioned. Minimum expansion 5 cms.
(d) Weight. Proportionate to height and age + 10 percentage acceptable.
(e) Hearing. Normal.
Diploma Base Defence Jobs  Full details
ITI Base Defence Jobs Full details 
10'th Base Defence Defence Jobs Full Details
Inter Base Defence Jobs Full Details
*Candidates are advised to get their ears cleaned for wax and tartar removed from teeth prior to examination.
Tattoo:
➣ Permanent body tattoos are not permitted on any part of the body. However, certain concessions are permitted to candidates belonging to tribal
areas communities as declared by the Govt. of India. For other candidates, permanent body tattoos are only permitted on inner face of forearms i.e. from
inside of elbow to the wrist and on the reverse side of palm/back (dorsal) side of hand. Details in this regard are available on the Indian Coast Guard Recruitment
website www.joinindiancoastguard.gov.in
General Guidelines
(a) Candidates should be prepared to stay for 02 days for the Preliminary Selection for which they have to make their own arrangements.
(b) Candidates advised to regularly visit CG recruitment website www.joinindiancoastguard.gov.in for latest updates regarding change in
examination dates, venues and any other information.
(c) Due limited vacancies, Indian Coast Guard reserves the right to fix cut-off marks of the qualifying examination for applying and issue of admit card/call-up letters. No communication will be entertained on this matter.
(d) Mobile phones or any other electronic device capable of transmitting/capturing any data are not permitted.
(e) Any change in the postal address after submission of application must be communicated by post duly quoting your Registration number, name and branch opted for.
(f) Original certificates should not be attached with the application form. Indian Coast Guard will not take responsibility for loss of original certificates, if attached with application. Photo should be pasted and not stapled. The candidate is required to bring one set of self attested copies of all documents/certificates for verification alongwith originals in PSB & FSB.
(g) In case of more number of candidates applying for one centre, a few candidates may be allotted to other centres.
(h) The application and the original documents will be further scrutinized for eligibility prior to PSB/ FSB. If any discrepancies are observed in the documents during the PSB/FSB or at later stage, the candidature/enrollment will be cancelled.
ICG Assistant Commandant Syllabus for Mental Ability
Algebra.
Complex Numbers.
Partial fractions.
Mathematical Induction.
Matrices.
Permutations and Combinations.
Theory of Equations.
Hyperbolic Functions.
Additions of Vectors.
Binomial Theorem.
Trigonometry.
Probability.
Random Variables and Probability Distributions.
Inverse Trigonometric Functions.
Properties of Triangles.
The product of Vectors.
The Straight Line.
Coordinate Geometry.
Pairs of Straight Lines.
Parabola.
Locus.
Hyperbola.
Transformation of Axes.
Integration.
Circle.
Ellipse.
Definite Integrals.
The system of circles.
Limits and Continuity.
Differentiation.
Differential equations.
Three-Dimensional Coordinates.
Applications of Derivatives.
Direction Cosines and Direction Ratios etc
ICG Assistant Commandant Syllabus for Numerical Aptitude
The test of Arithmetical and Numerical abilities.
Ratio & Proportion.
L.C.M.
Discount.
Decimals.
H.C.F.
Number Systems including questions on Simplification.
Fractions.
Percentage.
Average.
Profit & Loss.
Mensuration.
Time & Work.
Time & Distance.
Simple & Compound Interest.
Tables & Graphs, etc