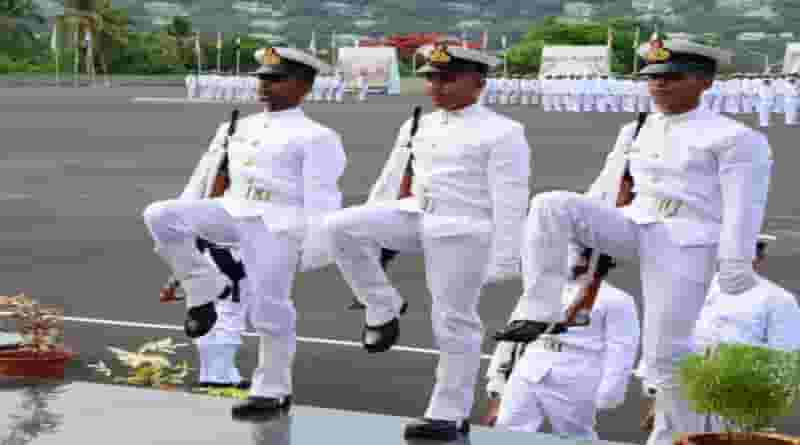 Indian Navy Musician Full New Selection Process
Indian Navy Musician Full New Selection Process Lot of Students wants to join in Indian Navy If you want to join Indian Navy lot of ways Navy Musician is one way to serve to country through this process Indian Navy Recruit Musician vacancy every year So This Recruit Educational qualification, Age Limit, Physical Fitness Test, Medical test, Height, weight, Chest, Certificate verification details total very important thats way we provide all details in this article.
Education Qualification & Age limit:
| Category | Education Qualification | Age limit |
| --- | --- | --- |
| Navy Musician | Candidate must have passed Matriculation Examination from the Boards of School Education recognized by MHRD, Govt. of India. |                    17 Yr to 25 yr |
Musical Ability:
Selection is on Merit basis only. The candidate should have proficiency in Aural Aptitude for music with accuracy in Tempo, Pitch and singing one complete song. Should also have actual practical skill on any instrument of Indian or foreign origin with proficiency in tuning of instrument, matching unknown notes with instrument, prepared piece, sight reading of Indian Classical/ Tabulature/ Staff Notation, performance of Scale/ Raaga/ Taala and basic theory of Indian or International music.
Navy AA/SSR Full Selection Process Click Here
Navy MR/NMR Full Selection Process Click Here 
Type of Instruments on which Proficiency Required:
The candidates would be required to perform with expertise on one or more instruments such as Keyboard/ String/ Wind instruments or any other instrument of Indian or Foreign origin. Candidates performing on Indefinite Pitch Instruments such as Jazz Drums set, Brass Drum, Snare Drums, Side Drums, Cymbals, Non Chromatic instruments such as Bugle & monotone instruments used to produce only one note or drone will not be eligible for recruitment.
Musical Experience Certificate:
(a) Candidates performing Hindustani or Carnatic Classical music on Wind Instruments will require a musical experience certificate from any musical Institute or organization of repute.
(b) A certificate of minimum Initial Grade from International Boards such as Trinity College of Music, London or Royal School of Music, London will be mandatory for candidates performing western notation or western music on Wind Instruments.
(c) Other candidates will be required to submit certificates of participation/ awards presented at various events.
Navy Charge-man Selection Process Click Here
Navy Civilian TMM Selection Process Click Here
Selection Process:
Preliminary Screening Board will be conducted in two phases. In the first phase, verification of age, education qualification, music certificates and musical ability of the candidate will be assessed. The candidates who are suitable to undertake final test will be subjected to the second phase of PSB. In the second phase, physical fitness test and initial recruitment medical examination will be conducted.
ii) Physical Fitness Test (PFT):
➣ PFT will be conducted for all those who qualify the written tests. Candidates undergoing PFT will do so at their own risk. All candidates are advised to be in possession of sport rig (Shoe, T-shirt, Trouser etc). The PFT consists of:-
| S.no | Events | Qualify |
| --- | --- | --- |
| 1 | 1.6 km Running | 7 Minutes |
| 2 | Push-ups | 10 |
| 3 | Squat ups (Uthak Baithak). | 20 |
Indian Navy Musician Full New Selection Process
iii) Medical Standards:
Medical examination will be conducted by authorized military doctors as per medical standard prescribed in current regulations applicable to Enrolled Personnel on entry.
| S.no | Height(cm's) | Chest(cm's) | Weight(kg's) |
| --- | --- | --- | --- |
| 1 | 157 cm | 5 cm expansion | 50 kg |
Pay & Allowances:
During the initial training period, a stipend of Rs.14,600/- per month will be admissible. On successful completion of initial training, they will be placed in Level 3 of the Defence Pay Matrix (₹ 21,700- ₹69,100). In addition, they will be paid MSP @ ₹ 5200/- per month plus DA (asapplicable).
Navy MR Free Online Exam Click Here
Promotion:
Promotion prospects exist up to the rank of Master Chief Petty Officer-I, i.e. Level 8 of the Defence Pay Matrix (₹ 47,600- ₹ 1, 51,100) plus MSP @ ₹ 5200/- per month plus DA (as applicable). Opportunities for promotion to commissioned officer also exist for those who perform well and qualify the prescribed examinations.
Indian Navy Official Website www.joinindiannavy.gov.in